Richard Hylands
President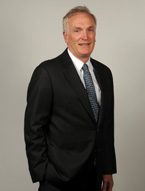 CONTACT
Richard Hylands is the president of Kevric Real Estate Corporation, which has offices in Montreal and Toronto. He possesses an established experience in the acquisition, development and management of large real estate projects which he completed across the country, including Toronto and Montreal.
Richard is closely involved in all aspects of Kevric's developments, operations, acquisitions and partnerships. The backing of a solid team of over 100 people makes it possible for him to fully exploit his ability to manage a high volume of projects (over  3.8 million square feet under management) with an approach geared towards creating value.
Since its founding, Kevric has completed several flagship real estate transformation projects including 150 Bloor, 99 Atlantic and Consilium Place in Toronto as well as Place Bonaventure and the Air Canada Tower in Montreal. Kevric recently acquired the 600 De La Gauchetière and is planning a major repositioning for this downtown flagship tower.
Richard is a graduate of McGill University and York University, with a Bachelor of Business Administration and a Master of Business Administration (MBA).