Bruno Meunier
Vice President, Operations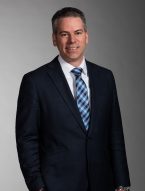 CONTACT
Bruno Meunier joined Kevric in 2013 as Director, Energy and Technical Services. He was subsequently promoted to Director of Operations for Quebec and since December 2018 has been Vice President of Operations for Greater Montreal. In this role, Bruno has a mandate to provide the highest level of customer service, by ensuring the comfort and safety of the occupants of Kevric properties, and to ensure the maintenance and quality of the services offered. Bruno is also involved in developing corporate strategies and processes to enhance the long-term value of Kevric's assets by optimizing their performance.
With more than 20 years of experience, Bruno has developed an expertise in operations management and maintenance. His experience greatly supports the advancement of Kevric's position in the industry. Starting his career as a maintenance coordinator at Bombardier Aerospace, Bruno gained a lot of knowledge in operations management. He then became Director of Technical Services for the Sheraton Center of Montreal, a member of the Starwood Hotels chain, where he developed his expertise in customer service management. He was later area manager at Engie (GDF Suez). In this role, Bruno was in charge of the contracts of the technical teams for a real estate portfolio comprising of several buildings in downtown Montreal, including 1000 de la Gauchetière, the Caisse de dépôt et de placement, the Stock Exchange Tower, Place Alexis-Nihon, the St-Laurent Technoparc and la Cité du multimédia.
Bruno holds a Bachelor's degree in Mechanical Engineering from the École de Technologie Supérieure (ETS) and an Executive MBA from McGill-HEC Montréal Universities. He is also a member of the Ordre des ingénieurs du Québec.