Michael Zenker
Vice President Investment, Greater Toronto Area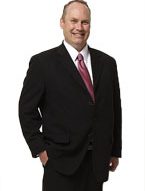 CONTACT
Michael joined Kevric's Toronto office in 2007 and has made a specialty of acquiring and turning around under-appreciated properties. As vice president of investment, he is involved in all facets of portfolio upgrading, including strategic capital investments and rental contracts.
His multidisciplinary professional experience orchestrates Kevric's asset repositioning and upgrading strategies in the Greater Toronto Area and oversees the continual improvement of the operating and management standards of the buildings under his supervision.
Michael is in charge of all the leasing activities of the Toronto properties portfolio. He has worked on Consilium Place Complex, 150 Bloor Street West, 99 Atlantic, 40 Hannah and more recently on 65 Heward.
Michael has a MBA from the University of Toronto and a B.Sc. from the University of Guelph. He is a certified professional accountant (CPA) and a chartered financial analyst (CFA). He also serves as a broker of record for Kevric Real Estate Corporation.