Melissa McKay
Vice President, Residential Development GTA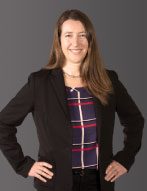 CONTACT
Melissa is an accomplished urban planning & development executive with over 15 years of experience in residential development & acquisitions. She is responsible for obtaining all the municipal approvals required for Kevric's planned residential developments at the Consilium Place complex in Scarborough.
Prior to joining Kevric in 2020, Melissa was Vice President of Planning & Development with an established private residential developer in the Greater Toronto Area, overseeing all facets of development and planning for a number of sites. She also spent a number of years as a Development Manager with a national seniors housing organization. Melissa began her career as a commercial real estate analyst, eventually gravitating towards urban design, planning and development.
Melissa holds the professional designation of Registered Professional Planner (RPP) issued by the Ontario Professional Planning Institute (OPPI) & The Canadian Institute of Planners (CIP) and is also a member of the Urban Land Institute. She has completed a Master's degree in Landscape Architecture from the University of Toronto as well as a Master's degree in Urban Planning from McGill University.