Martin Fournier
Senior Vice President, Operations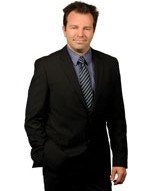 CONTACT
Martin has worked in accounting and operational management for more than twenty years with companies as varied as Domtar and Corus Entertainment.
At Kevric since 2012, Martin contributes to the development of different business units and optimizes operational processes for all the Montreal and Toronto properties portfolio. Together with the management team, he oversees the operational integration of new acquisitions and the establishment of strategic direction. He defines the objectives in each component of operations and develops short and long-term plans that respect budget constraints and financial estimates.
Martin has a bachelor's in business administration in accounting and is a certified management accountant (CPA, CMA).